PSA: If you don't have the illness, don't fucking...
par0xetine: Don't tell me what medications I should take. Don't tell me what side effects I should and shouldn't have. Don't tell me how to feel. Don't tell me I am "too young" to have it. Don't tell me that I am overdoing it. Don't tell me I am using it as an excuse. Don't tell me I need to exercise more. Don't tell me it is all in my head. Don't tell me I need to change my diet. Don't...
When doctors don't even leave a full line for list...
theburdensofbeingabadass:
To those
flaresof-fibro: getting up before 8am for work attending school who spend a fortune on potions that don't help handwriting/typing essays with throbbing knuckles/tremors  who have been rejected for disability/aids/recognition  whose IBS has them in the bathroom frequently  who has to swallow/consume huge/multiple pills everyday who is denied parking spots from able-bodied jerks who has an...
silentmu asked: Hey, I don't know if it's the kind of thing you would want to share on this blog, but I have a t-shirt campaign running on Teespring to try and get a Lyme Disease Awareness shirt printed. We need eight more preorders by Feb 8th for the shirt to get printed. Info and the link to my original post are in the sidebar of my blog. If you could reblog I'd be extremely grateful, but if...
Before I became chronically ill...
thegiverofsmiles: …I was never asked to prove my intelligence or my worth. …I was never accused of being lazy or "not committed." …I was never told that maybe school or college wasn't for me. Before I became chronically ill… …I did not appreciate my body and my health. …I did not appreciate the people in my life who helped me succeed. …I did not love myself nearly enough. Before I became...
6 tags
I don't know if you are interested in hearing or I'm just a little self-absorbed, but here is a blog post I once wrote about my arthritis. :)  HI, I'M JULIA. I'M SEVENTEEN YEARS OLD AND I'VE BEEN DIAGNOSED WITH JUVENILE IDIOPATHIC POLY-ARTICULAR RHEUMATOID ARTHRITIS. You are are most likely sitting there with a confused expression on your face, thinking "Well gee, Julia, what...
1 tag
brokenfragilethings asked: I just discovered this blog, and I've fallen in love. It's lovely to find people who share the common thread of something so terrible like an invisible illness, and to realize that there's other people experiencing things like people not quite fully understanding. I have juvenile rheumatoid arthritis in all my joints, my personal disease isn't anywhere near as critical as a lot...
2 tags
1 tag
Anonymous asked: Oh my goodness. I've been sick for two extremely long years and I've felt so alone with all this and no one understands because "I don't look sick." I'm so glad I've found this blog. FINALLY people who understand what it's like to be chronically ill! Thank you so much. :)
Anonymous asked: Perfect blog is perfect. This sums up so much of what I go through <3
1 tag
Anonymous asked: I've only just started following you and I think this tumblr is great! I feel guilty for following though because my 'condition' is not as bad as others on here, but can anyone share their frustration in doctors not being able to find out what is wrong with you??? I am 20, female and have had severe nausea for 2 years in my upper stomach and have had so many tests done and no...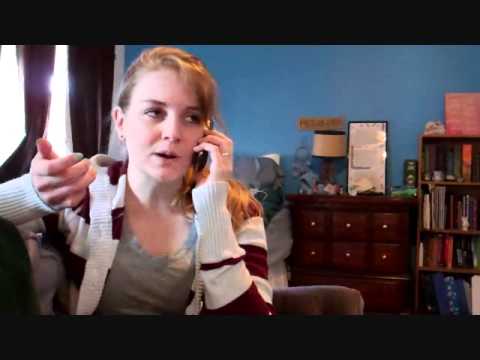 hannahinunderland: Those days when you wake up feeling good, but then your illness kicks you in the face and you feel like dying. 
5 tags
I have no idea how I've managed to go so long being Chronically Ill without fully understanding The Spoon Theory. And I have to say, I love it! Ir's so difficult having to limit what I do in a day when I'm so desperate to be as active as I was before I got my illness, and it could be a good way to explain to other people how I feel.
4 tags
5 tags
3 tags
Sorry for being gone again!
Everything just kind of becomes too much and blogging about my illness is sometimes the last thing I need. But my prozac dose has gone up again and i'm feeling a bit better after going through a bit of a rough patch. I'll try to post regularly again now :) Also, I've finally got my appointment about changing to Hydrocortisone from Prednisolone, so fingers crossed that goes...
foreverfatigued: Life with a chronic illness is so fun. I mean, who doesn't enjoy being forced to lay in bed for weeks straight? Who doesn't like those nights where you're so tired you cant sleep? Losing all your friends because they dont understand is SO fun. Having to convince doctors that your pain is real is always enjoyable. Oh, and what about all that soreness and pain? It's so...
3 tags
Some days my illness just really gets to me
2 tags
FSGS Public Service Announcement →
3 tags
1 tag
4 tags
I'm so sorry for last week's inactivity.
I was busy with a personal project (which involved super glue and spray, maybe not such a good idea…), and it was my birthday yesterday, but I'll be posting regularly again now. I've finally had my therapy appointment which I've been waiting for since September, so the hospital will be putting me into regular therapy to help me cope with my illness. Also, my zinc and...
dtastes asked: Sorry 2 hear u fainted in sch'l n hope you didn't hurt urself. I'm hanging in there myself; gained weight (thnx prednisone), loosing hair n shopping for possibly a wig tho not that bad yet and gearing myself up to go back to work on Feb. 15. Kinda scared 2 go back to an insensitive, toxic, n ignorant environment but looking fwd to my work n what i do...*sigh. I'm sorry for...
1 tag
Finally got my psychology appointment!
I've been waiting since September for it :I But it went well and they're putting me into therapy so that's all good. Still getting killer headaches and generally feeling weak and dizzy though, and my steroids continue to be reduced, which just makes me feel worse. How's everyone else? 
2 tags